AYRSHIREHISTORY.COM
PRESERVING THE PAST . . . . FOR THE FUTURE

Currie's lemonade factory sat where the present day Tesco is near "Tam's Garage". Many local men were employed there, but the works closed in the 1990's??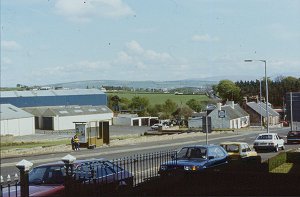 Image - Mrs R Fleming, Catrine

I have found a load of old Currie's Lemonade labels in an old scrapbook!! I have included them below. How many do you remember?? I can also remember DARK COLA, before they rebranded it Currikola.
There is also an old 84 year calendar, which was retrieved from the River Ayr in the 1973 or 1974..!!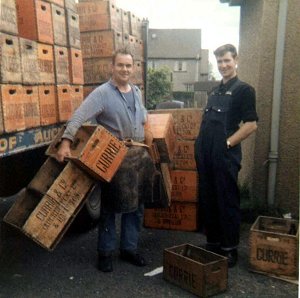 Photo - Hughy Harrison

Hughy is seen on the left with the crates in his hands, and right George McConnel.
The squash on the right was a diluting drink
The Strawberry and Pineapple flavours may have been unique to the small bottles.
We used to get these small bottles at the school at Christmas and the end of term etc.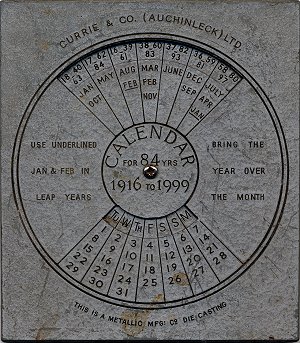 An auld piece of Currie's sticky tape!!! Courtesy Terry Harrison