CONTACT KENNY - (FOUNDER OF THIS WEB SITE)
This page has become necessary to discourage spam. If you have any attachments to send, contact us first.
(Old .com address reclaimed since JULY 2009) My .eu address is now closed. This was only a temporary address when a former web hosting company vanished overnight and left things in a mess.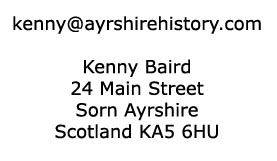 For the record, I DO NOT accept dubious e mails or dubious file attachments, and neither do I subscribe to any of the dubious log in only / members only type web sites. If anyone wishes to get in touch, send a proper and simple e mail. I do not click on dubious looking unknown links.