AYRSHIREHISTORY.COM
PRESERVING THE PAST . . . . FOR THE FUTURE

OTHER ITEMS AND UNIDENTIFIED BUILDINGS
An interesting old badge courtesy of Joe Rae of Beith. The Deering Harvester Co produced this badge and a book for the Paris Grand Prix in 1900. In 1902, they with three smaller firms, merged with their largest rival The McCormick Harvester Co, to form The International Harvester Co Ltd.
A 24" diam. sign of the same design was on display outside a former blacksmiths premises in Hexham, Northumberland, C1973.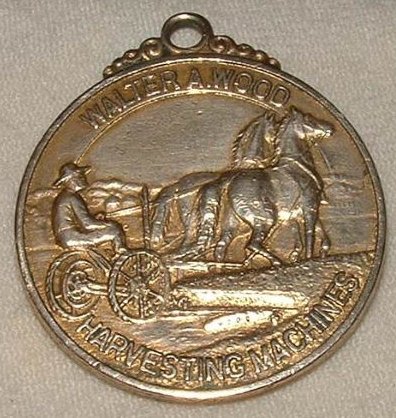 This postcard was sent to the Baird's at Number 1 Loudoun Street in Mauchline. Does anyone have any idea where the building is / was?? Walter A Wood comes up with quite a lot of entries on Google. Is this a local place that sold Walter A Wood harvesting machines, or is this somewhere farther afield??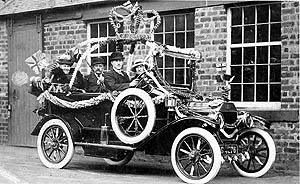 This images shows some kind of a celebration. Which Coronation or Jubilee is this likely to be. Is it anywhere near Mauchline?? From the Baird collection. It looks very similar to the side of the Walter Wood building above!! The same photo appears in James Taylor's Muirkirk collections amongst the Carnival of 1916!!