AYRSHIREHISTORY.COM
PRESERVING THE PAST . . . . FOR THE FUTURE

MAUCHLINE TRADERS INDEX
PEARSON AND SMITH - LEMONADE FACTORY
PEARSON AND SMITH'S LEMONADE FACTORY was on the site where Milligan's Bus Garage is today, on the Loan / Sorn Road. In 2012 an old screw top from a bottle was found , see below, but so far no bottle to match has turned up.
The truth is that there will be hundreds of them all over the area, buried in old coups / dumps, and perhaps even waiting at the roadside to fall out in front of someone walking!! This happened with a little old 1/3 pint school milk bottle, only recently (2011).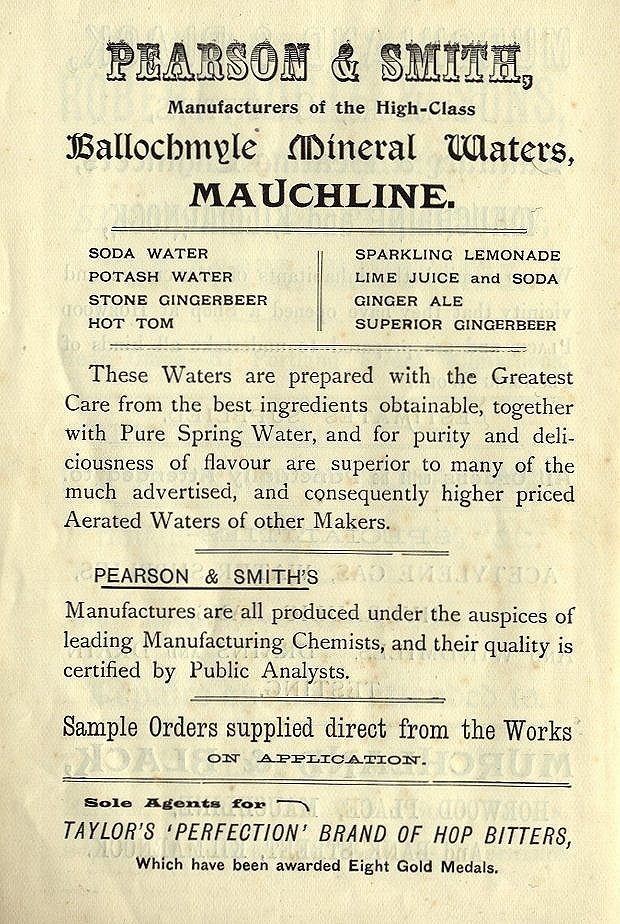 ADVERT FROM DIRECTORY OF SORN, CATRINE AND MAUCHLINE

SCREW TOPS COURTESY OF JOHN PARKINSON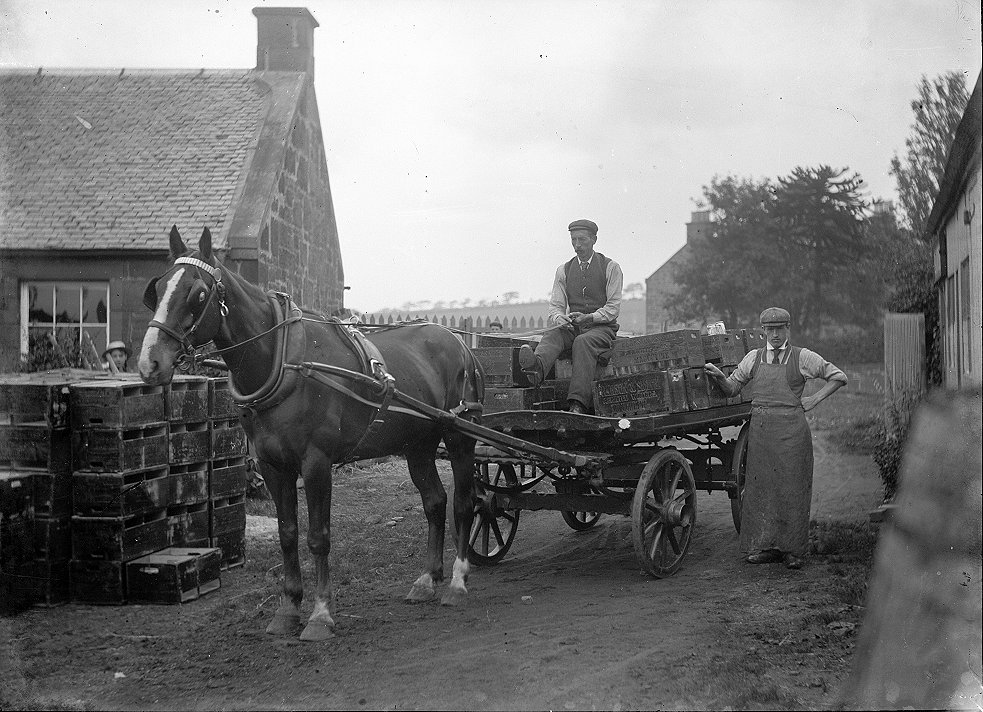 WORKERS LOADED UP WITH PEARSON & SMITH CRATES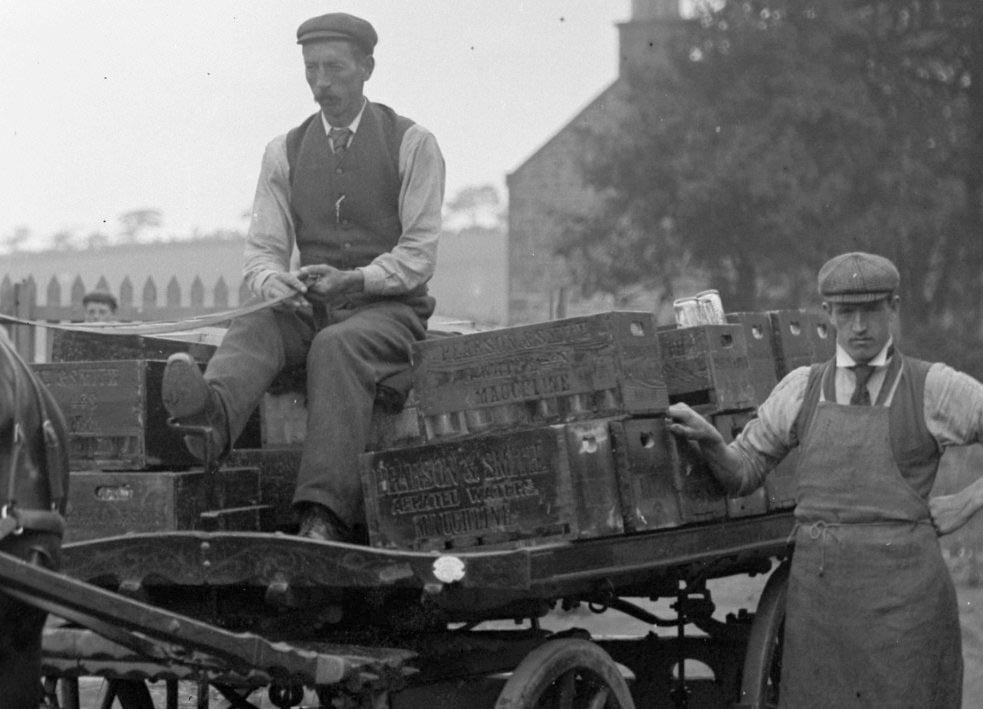 CLOSE UP OF THE PERSON & SMITH WORKERS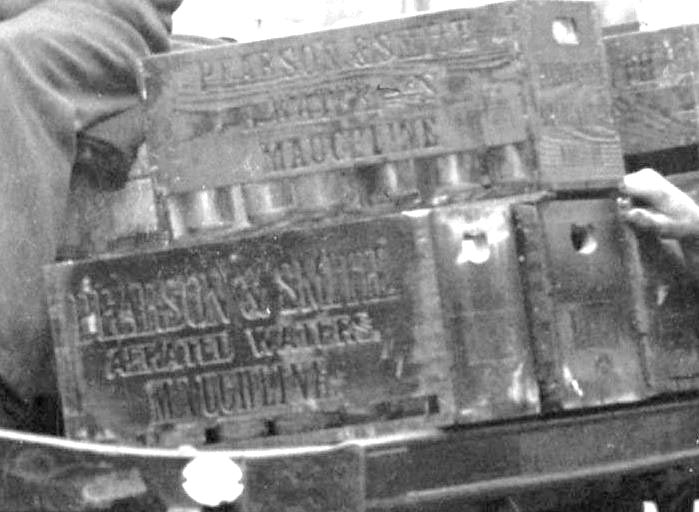 PEARSON & SMITH CRATES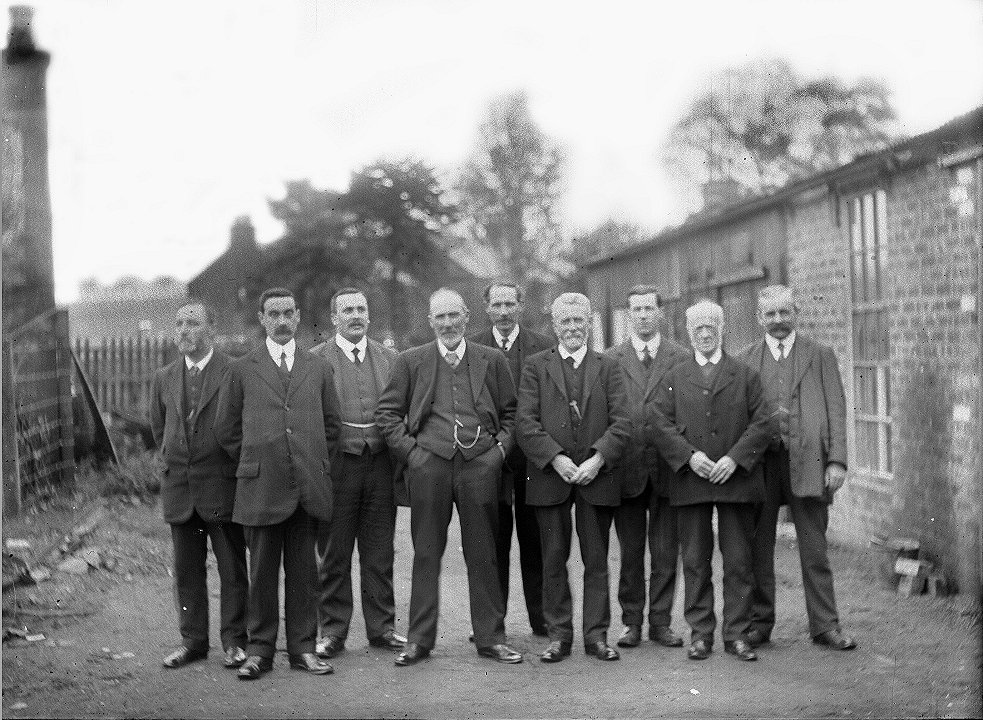 A GROUP OF MEN OUTSIDE PEARSON & SMITH'S. JOHN TAYLOR GIBB ON THE LEFT.
========================================================